Get to the House Address: 15 Spooner Croft, B5 7JN – Google Maps Link
1.- Open the small metal gate and go inside the terrace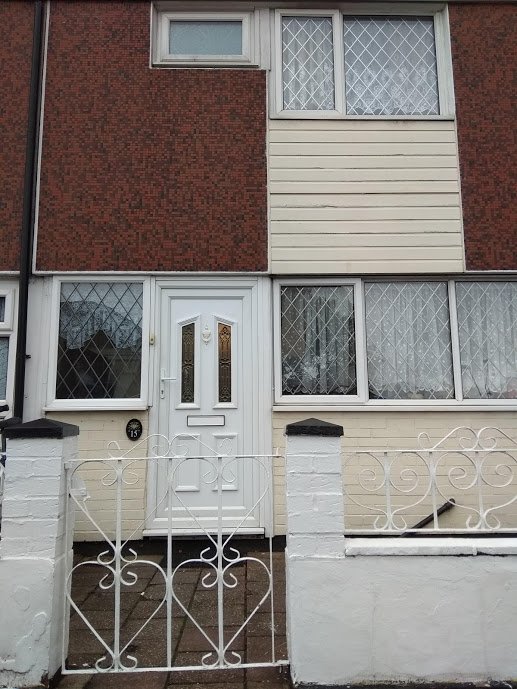 2.- Turn around and you will see a small black key safe box where the blue arrow indicates: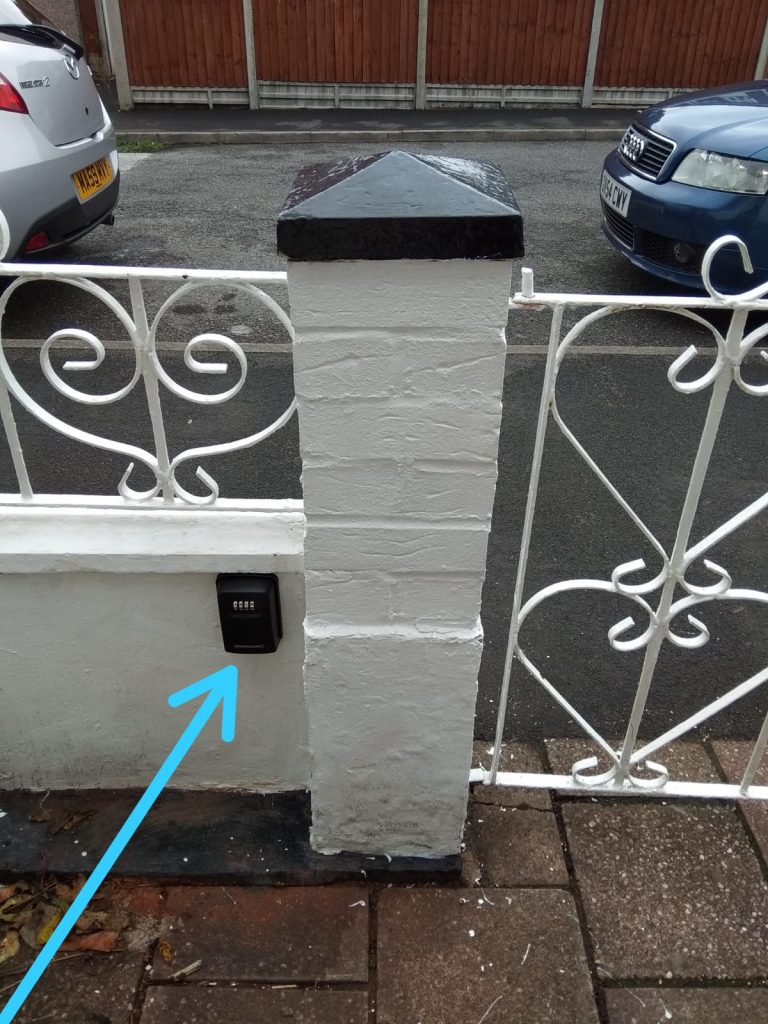 3.- Type the combination we sent you (Here it's 2589 in red but we change it every time) and open the box as the yellow arrow indicates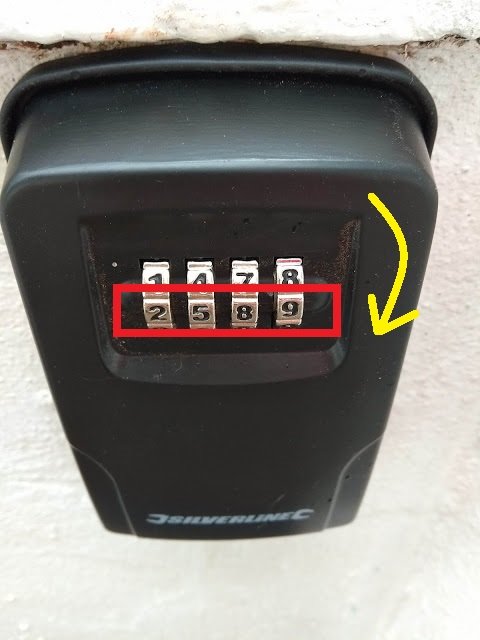 IMPORTANT: That key is only for the main door, don't lock the second door when you go out since key for the second door is not provided.
CHECKOUT PROCEDURE: Just lock the door and leave the key inside the same box please.
PARKING: All the places in front of the house and at the back are free
WIFI:
Downstairs and back rooms: Network: Three_002020, Password: qbn3MJm8Y32
Upstairs front rooms: Network: Manus Place. Password: Monument123-4
Very important: Keep the main router next to the window behind the TV, otherwise it might lose the 5G signal and it will not work
HEATING:
You can turn on the boiler with the switch on the left hand side of the first bedroom door, this way the hot tap water is working. If you need to use the heating (Winter mode) you can open the door on the left of the switch where the boiler is located, turn hot water on, set the radiators water temperature between 1 and 2, and you can leave it like that all day. There is no thermostat but if the temperature is below 2 it should be ok. If the house is very cold you can set temperature to the maximum until the house gets warm and then leave it at 1 or 2.
LITTERING POLICY:
– General waste must be stored in plastic bags provided and placed in the big bin at the front of the house, and every Tuesday night bins must be placed outside the front fence ready for collection.
– Plastic and metal inside the recycling bin without bags, paper on the top part of the recycling bin. More info here.
If any of the conditions are not met, the bins will not be collected by the Council weekly service and we have the right to pay a private removal service from the damages deposit.
CONTACT US:
Any question don't hesitate to contact us 078 5726 3438 (Whatsapp) or 07574 101 465 (Calls)
The Chinatown Home Management Team